Extension - Small and medium-sized operations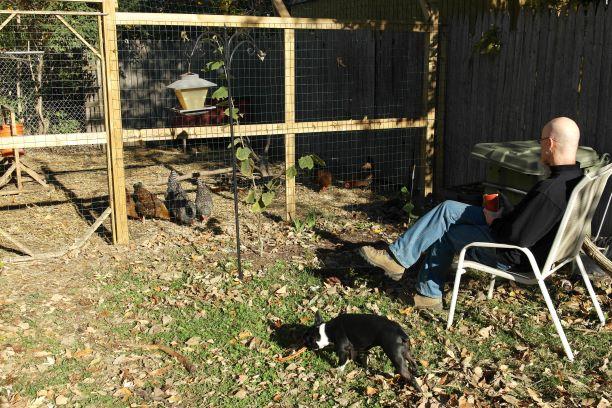 Kentucky Poultry Extension Facebook
NEWS UPDATE: USDA's Animal and Plant Health Inspection Service has confirmed the presence of highly pathogenic avian influenza (HPAI) in a commercial broiler flock in Fulton County, Kentucky. A commercial flock of turkeys has also been confirmed with HPAI in Webster County. In addition, 2 dead snow geese tested positive in Ballard County, 4 hunter-harvested gadwalls tested positive in Henderson County and 4 live mallards tested positive in Meade County.
USDA APHIS | 2022 Highly Pathogenic Avian Influenza
Anyone involved with poultry production from the small backyard to the large commercial producer should review their biosecurity activities to assure the health of their birds. APHIS has materials about biosecurity, including videos, checklists, and a toolkit available at https://www.aphis.usda.gov/aphis/ourfocus/animalhealth/animal-disease-information/avian/defend-the-flock-program/dtf-resources/dtf-resources.
In addition to practicing good biosecurity, all bird owners should prevent contact between their birds and wild birds and report sick birds or unusual bird deaths to State/Federal officials, either through their state veterinarian or through USDA's toll-free number at 1-866-536-7593. Additional information on biosecurity for backyard flocks can be found at USDA APHIS | Avian Health.
Bird flu - Information for hunters and taxidermists
Bird flu - Identification and reporting
Bird flu - Considerations for pets and non-farm animals
Bird flu - Cleaning and disinfection
Bird flu - Biosecurity and Prevention
There are many reasons an individual or family may want to raise poultry:
For-profit through the sale of meat, eggs, and/or chicks.
For family consumption of meat and/or eggs
As a control for pests
As a hobby and/or for poultry exhibitions
As a 4-H or FFA project
A small poultry flock is relatively inexpensive, requires less space than most animal enterprises, and doesn't require much time. In addition, raising a small poultry flock is a good way to introduce youth to animal agriculture (for food or fiber) and to help build a sense of responsibility (since animals need to be taken care of 365 days a year).
There are some important things to remember though. Every year CDC reports multi-state outbreaks of human salmonellosis linked to contact with backyard poultry. It is important to wash your hands after handling poultry or anything that they have come into contact with. Keep an eye on any young children handling poultry to make sure they don't kiss the birds or bring them near their faces. Make sure they don't put their fingers in their mouths. 
Wally Cat poster for kids on the safe handling of chicks (University of Kentucky)
Growing a Nation: A history of American agriculture (Ag in the Classroom)
A history of agriculture (History of worldwide agriculture by Crest Capital)