KY Dairy Notes (October '22)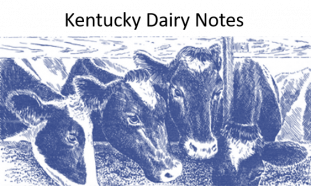 Tip of the Month
Practice the 3 S's when managing springers
Softness- providing a comfortable place to lie down which is stocked at < 100% of capacity.
Space—providing adequate bunk space (at least 30 inches/cow) to maximize intake.
Screen- to identify cows, which are failing.  Protocols utilizing technology definitely have a place in the management of transition cows.  However, they cannot replace the need for a "cow person" to walk around, observe cows, and implement protocols. This serves as a reminder that people with good cow sense and who pay attention to details are invaluable in avoiding potential disasters.
      — Dr. Nigel Cook, UW Madison
---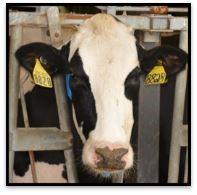 Butterfat Percentage or Milk Yield:  Which is More Important for a Dairy Farm's Income?
With increasing wholesale prices for butter and cream, prices received on-farm for butterfat have increased over historic levels, making one rethink if additional income can come from improvements in butterfat.  Which is more important in today's markets?  To Learn More 
---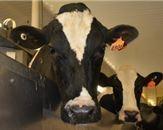 How Can You Get More Pounds of Milkfat From Your Dairy Herd?  
---

Controlling Nuisance Birds in Dairy Facilities

---
Foot care needs to include preemptive practices to reduce incidence of lame cows
 
---