Beef, Goats, Sheep, and Swine Information
The links below provide information for projects and activities involving beef cattle, goats, sheep, and swine.  Click your topic of interest to learn more.
Calendar of Livestock Events/Activities
Youth Livestock Projects (Beef, Goats, Sheep, Swine)
Market Animal Validation Program
Ownership, Possession, and Care Rules
Livestock Judging
Livestock Skillathon
KY 4-H Livestock Volunteer Certification Program
Publications
Policies-Rules-Guidelines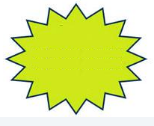 See the new LIVESTOCK DISCOVERY HOMEPAGE created from the Livestock Discovery CD.
Livestock Projects/Programs Team
Larissa Tucker
Extension Associate for Youth Livestock Programs