Kentucky 4-H Horse Advisory Council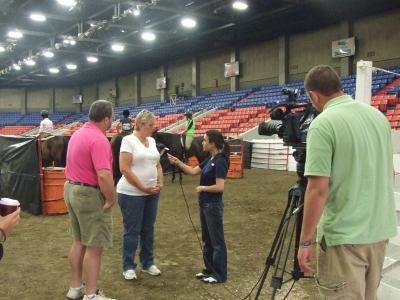 The State 4-H Horse Advisory Council is made up of volunteer leaders and youth from all over the state that bring their time and talents together for youth horse programming. Of these delegates, officers are identified to provide leadership for the council and the 4-H Horse Program. 
---
---
---
This council meets twice a year to review potential rule and program changes through recommendations submitted from across the state. 
The 2022-2023 4-H Horse Advisory Board Executive Committee includes:
President: Stephanie Meredith
Vice-President: Kendra Cunningham   
Secretary: Laura Horn
Kentucky State 4-H Horse Advisory Council By-Laws
---
4-H Horse Council Meeting Minutes
2021 Fall State 4-H Horse Advisory Council Meeting
2017 State 4H Horse Advisory Council Meeting
2015 Fall State 4H Horse Advisory Council Meeting
2014 December State 4H Horse Advisory Council Meeting
2013 November Kentucky State 4H Horse Management Meeting
2012 November Kentucky State 4H Meeting
2012 February State 4H Horse Management Team Meeting
2011 State 4-H Horse Advisory Council Meeting
2010 Spring State 4H Horse Advisory Board Meeting
2009 November State 4H Horse Advisory Board Meeting
2008 February State 4H Horse Advisory Board Meeting