Pre-Veterinary Medicine - Current UK Students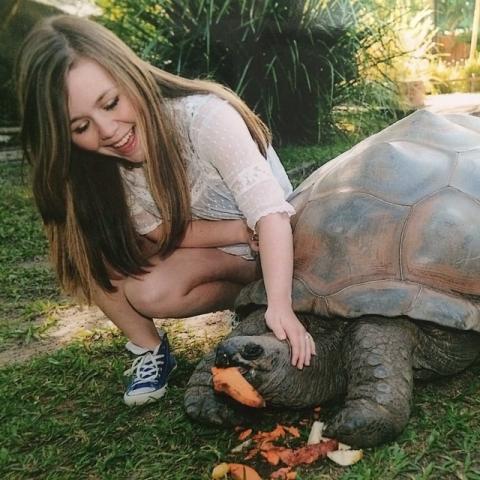 Current Students
Pre-Vet Canvas page 
All current UK students should be enrolled in the UK Pre-Vet Canvas resource. If you are a current student and do not have access to this Canvas page, please contact Ms. Tebeau at colette.tebeau@uky.edu. 
---
Pre-Vet Club
Pre-Vet Advisors strongly recommend participating in UK's Pre-Vet Club.
The purpose of the University of Kentucky Pre-Vet Club is to foster leadership development, provide an atmosphere of social enrichment, and offer opportunities for pre-veterinary students to explore the various aspects of the veterinary field through a supportive, peer-based community. The club consists of around 75-100 members, and meets the second Wednesday of each month at 7pm. These monthly meetings center around a guest speaker, which is often a local area veterinarian but may also be practice managers, interns, veterinary students, and PhD's. The club invites guest speakers from many different aspects of the veterinary industry which exposes our members to the many options available for their professional future. We also organize club trips each semester to various animal facilities. 
 Club Email: ukprevetclub@gmail.com; All questions regarding meeting times, club details, or membership information may be directed here.
Facebook: UK Pre-Vet Club; Details about upcoming meetings and activities.
---
UK Pre-Vet Timeline Hints (example)
sample_timeline_for_prevet.pdf 
---
Contacting veterinary schools with prerequisite questions
contacting_a_vet_school.pdf
---
Preparing for the Future 
Resumes, Cover Letters, Interviews
---
Recording experience hours - example tables
example_tables.pdf
---
Pre-requisities 
Auburn Information
auburn_required_course_list_2023.pdf
Tuskegee Information
Please refer to their website for more information. 
IF you are applying to veterinary schools OUTSIDE of Alabama, that require "intro biology labs I and II" you'll need to contact those veterinary schools and ask:  "Will you accept upper level biology laboratories, such as those for Genetics (BIO 304), Physiology (BIO 350), Cell Biology (BIO 315) instead of two intro biology laboratories?"  Do this via email so you'll have a written confirmation.  All of the above listed courses are 4 credit hours.
If the vet school says they DO require intro biology labs I and II, then you'll need to take them either at BCTCS (additional tuition) or at a college/university close to home over the summer.
Grade Point Averages:
A MINIMUM 2.5 GPA overall is required for your application to be considered for Auburn. A student with a GPA of 2.49999 will NOT be evaluated by the Auburn Veterinary Admissions Committee. Minimum GPA requirements vary among other vet schools. Average overall GPA's for admitted students in the US is 3.7.
Advanced Placement credit should be cleared through the veterinary school for applicability to  on their acceptance of this type of credit.
All required courses must have a letter grade of a C or higher.
Veterinary experience is very important in your application. Having worked with a veterinarian and being able to obtain a letter of evaluation is mandatory for many schools. Ideally, students should have experience with small and large animals. The time to start is in high school, and continue through college. Auburn requires 500 hours of veterinary experience.
Applications to veterinary school take place a year before anticipated starting of vet school. The majority of US vet schools participates in the Veterinary Medical School Application Service (VMCAS). Further information is available at: http://www.aavmc.org/vmcas/vmcas.htm .
Students interested in applying to veterinary schools should keep updated on information directly from the veterinary schools' websites.  The VMCAS summary pages should be used for general guidance only.  The most up-to-date information is at the individual veterinary schools' websites!  Ms. Tebeau should be contacted for questions about Auburn and Tuskegee's requirements.
------------------------------------------------------------------------
For more information contact:
Ms. Colette Tebeau

Pre-Vet Academic Coordinator

 

 

University of Kentucky

Department of Animal and Food Sciences

804 W.P. Garrigus Building

Lexington, KY 40546-0215

Phone: (859) 257-7551 

Email: Colette.Tebeau@uky.edu