Pre-Veterinary Medicine - Advising
Welcome to the University of Kentucky's
Pre-Veterinary Advising Program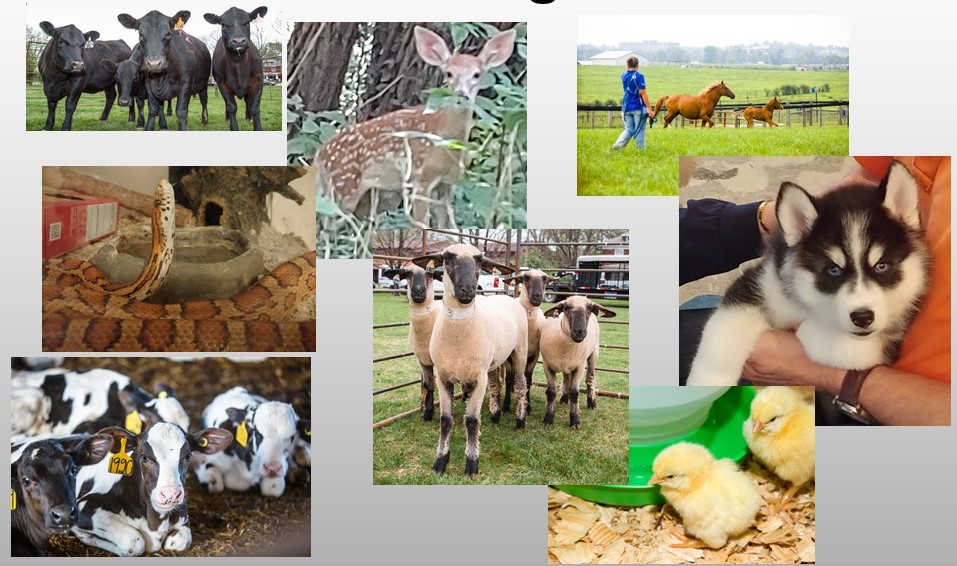 The pre-veterinary medicine advising program prepares students to meet requirements for veterinary schools across the US.
Although the Commonwealth of Kentucky does not have a veterinary school, it does have contracts with Auburn University and Tuskegee University in Alabama. Thirty-eight seats are available at Auburn and three at Tuskegee for legal Kentucky residents. These seats are not reserved for any specific Kentucky college or university, but are for any qualified legal Kentucky resident. However, pre-vet students can apply to any US veterinary school if they have all prerequisites.
Frequently Asked Questions
I am a student at UK who is interested in going to vet school. How do I get involved with the Pre-Vet Program?

Contact Ms. Tebeau (colette.tebeau@uky.edu) and ensure you are on the pre-vet listserv and Pre-Vet Advising Canvas page. 

 

Who is my pre-vet advisor?

You will have two different pre-vet advisors while at UK:

Ms. Tebeau advises prospective, freshman and sophomore students;

An upperclassman pre-vet advisor advises junior and senior students.

How often should I meet with my pre-vet advisor?
It is strongly recommended that you meet with your pre-vet advisor each semester before registering for classes. Students are always welcome to schedule more frequent advising sessions and can contact their pre-vet advisor anytime throughout the semester.
How can I schedule an advising session with my pre-vet advisor?
Information on signing up for an advising appointment can be found on the UK Pre-Vet Advising Canvas page. Students are always welcome to email their pre-vet advisor directly for more information on registering for an advising appointment. 
Will my pre-vet advisor lift a hold so I can register for classes?
No, only your primary major advisor can lift your advising hold so you may register for classes.
I have a degree advisor. Why do I need to schedule a pre-vet advising appointment?
Degree advisors (such as those for ASC, EQM, etc.) are knowledgeable and very competent, however, they may not be up-to-date on the most recent information for veterinary school admission. Prerequisites and non-academic requirements can change frequently and without warning for each of the 33 United States veterinary schools.
What is discussed during pre-vet advising appointments?
Advisors provide a wealth of information: Class progression, GPA requirements, prerequisites, non-academic vet school essentials, veterinary experience hours, USA and international vet school choices, bolstering your application, appropriate ways of communicating with vet schools and much more.
What should I bring to my pre-vet advising appointment?
During advising appointments it is always helpful to bring a copy of your unofficial transcript, and a list of classes your degree advisor recommends (if you have already met with them). You may also want to bring a list of questions or concerns, so that you do not forget them during the advising appointment.
For more information contact:
Ms. Colette Tebeau

Pre-Vet Academic Coordinator

 

 

University of Kentucky

Department of Animal and Food Sciences

804 W.P. Garrigus Building

Lexington, KY 40546-0215

Phone: (859) 257-7551 

Email: Colette.Tebeau@uky.edu