Feedstuff Discovery - Blood Meal
Feedstuff Discovery - Blood Meal
---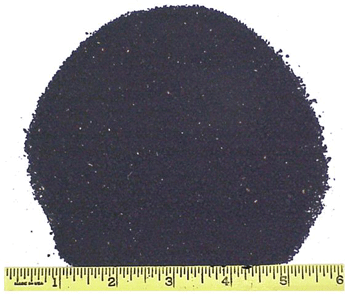 Blood Meal
By-product of the meat packing industry that is produced by grinding dried blood into a meal.
Very high in protein, but low in the amino acid isoleucine.
Lower in palatability and digestibility than many other protein sources.
Good source of ruminant bypass protein, and used in limited amounts in young pig diets.
Average Nutrient Content
Crude Protein = 80%
Lysine = 7.0%
Ruminant TDN = 60%
Monogastric ME = 900 Kcal/lb
Physical Description - dark brown to dull red color and a granular to powdery texture.