Feedstuff Discovery - Brewers Dried Grain
Feedstuff Discovery - Brewers Dried Grain
---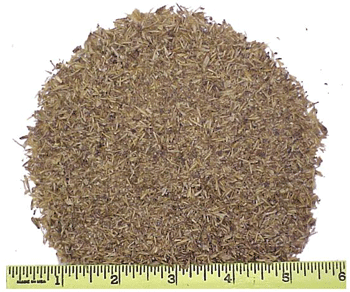 Brewers Dried Grain
By-product of the beer making industry.
Consists of the dried extracted residue of barley malt (alone or in mixtures with other grains) that have been used to provide maltose and dextrins for fermenting.
Primarily used as a ruminant feed, but may be fed in limited amounts to monogastrics.
Average Nutrient Content
Ruminant TDN = 73%
Monogastric ME = 900 Kcal/lb
Crude Fiber = 12%
Crude Protein = 27%
Physical Description - brown color, oblong particles, and a flaky texture.