Feedstuff Discovery - Soybean Meal
Feedstuff Discovery - Soybean Meal
---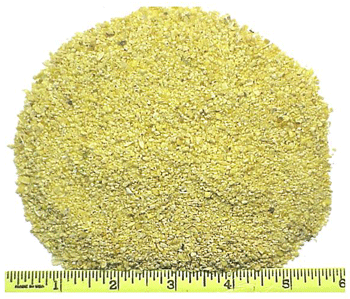 Soybean Meal
Most widely used protein supplement in the U.S.
Produced by grinding the flakes that remain after oil is extracted from whole soybean.
Very palatable with the highest nutritional value of any plant protein source.
Excellent source of protein and amino acids.
Average Nutrient Content
Crude Protein = 44-48%
Lysine = 2.8-3.0%
Ruminant TDN = 78%
Monogastric ME = 1400 Kcal/lb
Physical Description - light borwn color, irregular shape, and a granular to flaky texture.