Feedstuff Discovery - Trace Mineral Premix
Feedstuff Discovery - Trace Mineral Premix
---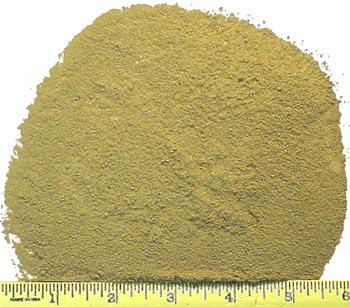 Trace Mineral Premix
May contain the trace minerals cobalt, copper, iodine, iron, manganese, magnesium, potassium, sulfur, selenium, and (or) zinc.
Various inert products or feedstuffs (such as calcium carbonate, soy flour, protein meals, or rice hulls) are used as carriers in trace mineral premixes.
Average Nutrient Content
Varies depending on added trace minerals.
Physical Description - light brown color and a flaky to very fine, powdery texture.