Judging Meat Goats
Judging Meat Goats
---
Key Points for Judging Meat Goats
Evaluate meat goats first from the ground up and then from the rump (rear) forward.
Rank the traits for their importance.
Evaluate the most important traits first.
Eliminate any easy placings.
Place the class based on the volume of the important traits.
Ranking of Traits for Judging Meat Goats
Degree of muscling.
Soundness and structural correctness.
Degree of finish (fat cover).
Capacity (volume).
Balance.
Style.
Freshness.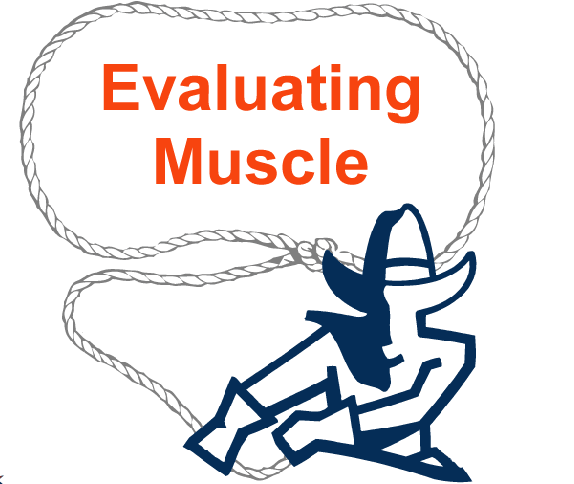 Evaluating Degree of Muscling
Degree of muscling in meat goats is best evaluated by considering:
Thickness through the center of the leg.
Width between rear feet when the goat stands and walks.
Width, depth, and length of the loin.

Wide topped goats with a long hind saddle in relation to front saddle is desired.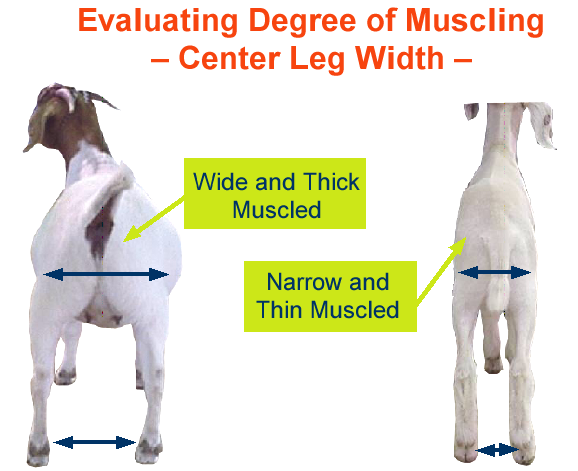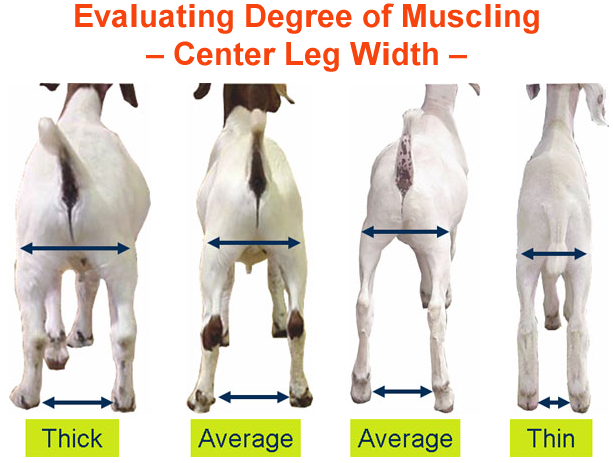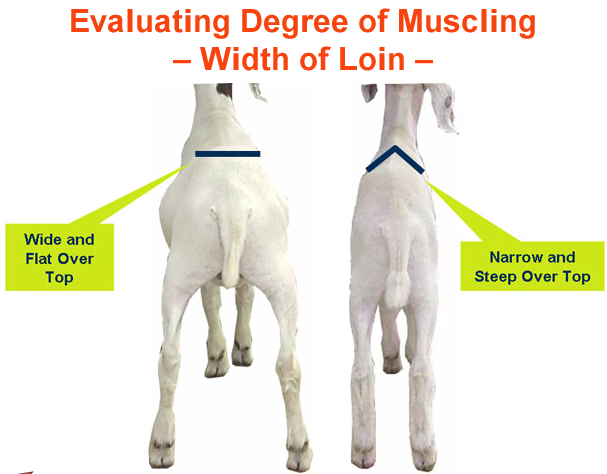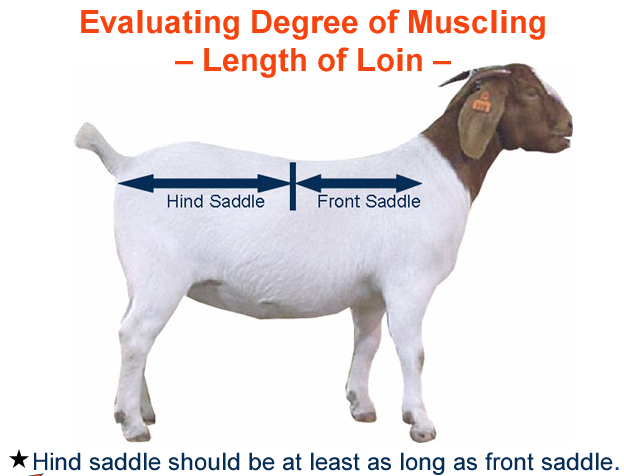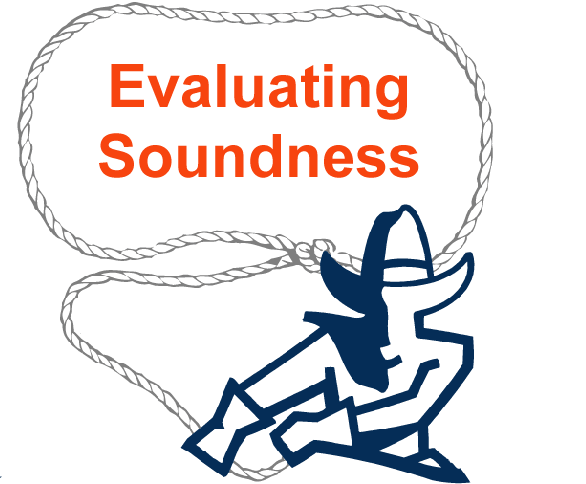 Evaluating Soundness/Structure
Soundness and structural correctness in meat goats is best evaluated by considering:
Feet and toes
Knees
Hocks
Pasterns
Levelness of top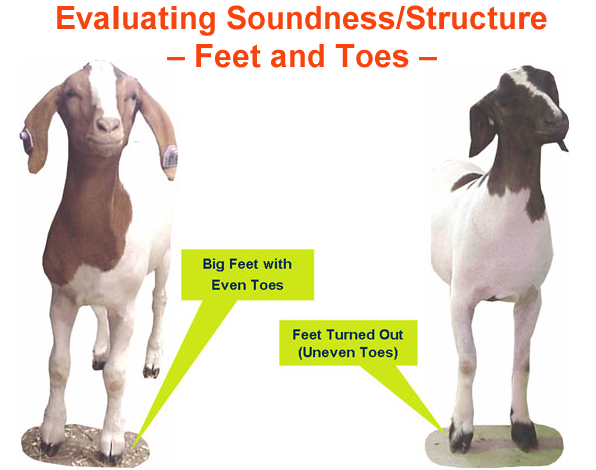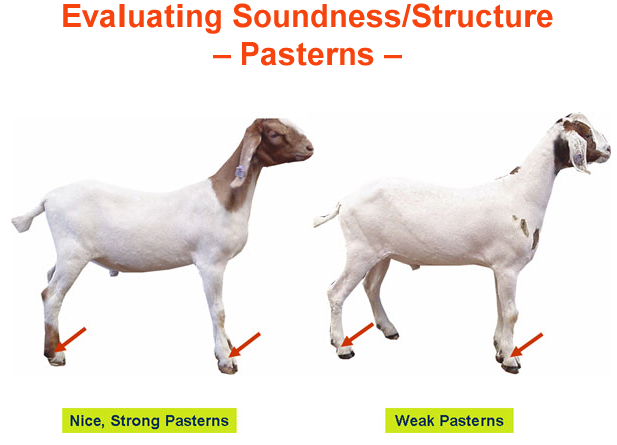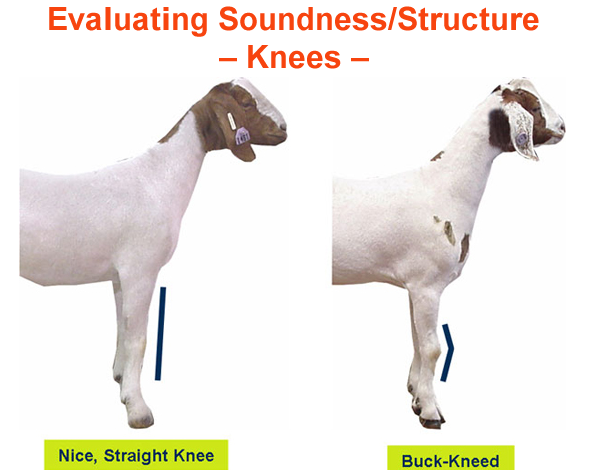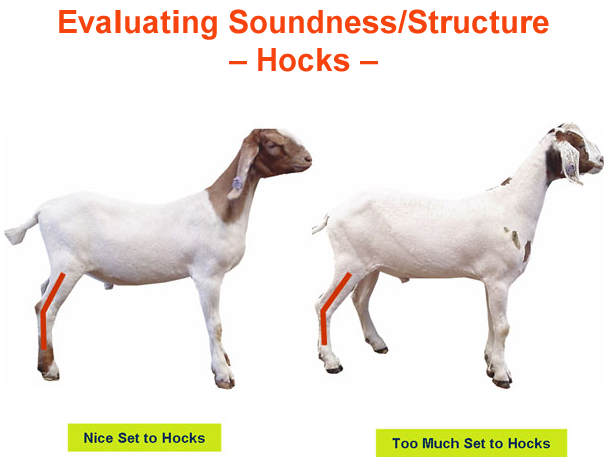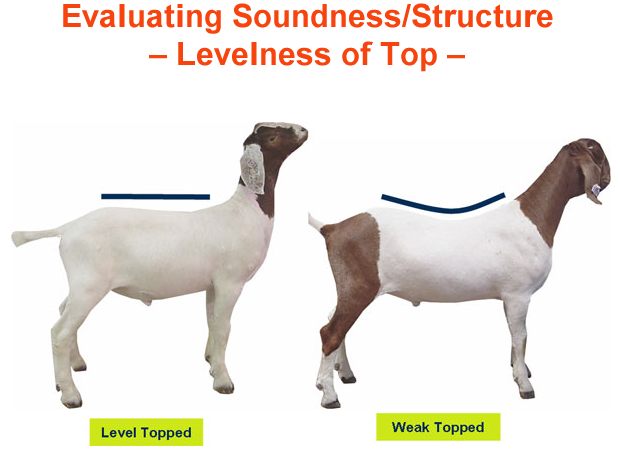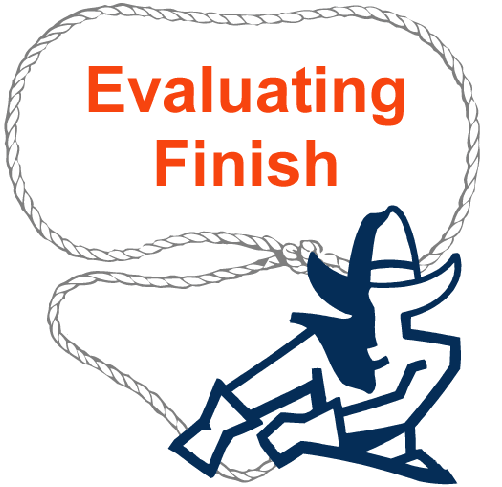 Evaluating Finish
Unique characteristics of meat goats:

Goats deposit fat from the inside to the outside.
Goats do not marble (do not deposit intramuscular fat).

Meat goats should be lean and trim.

They should also have bloom.
Lean meat goats that are untrifty are discounted.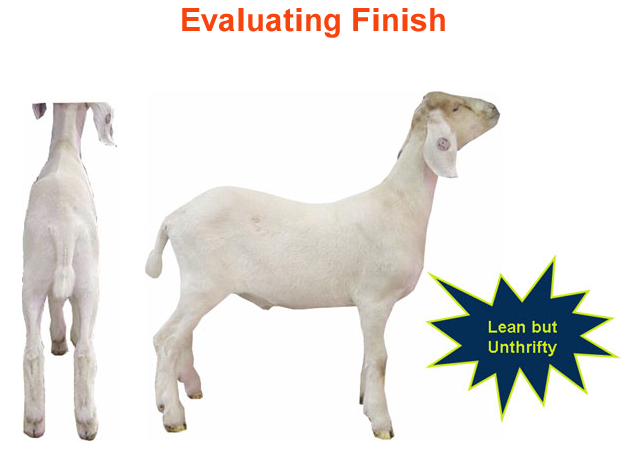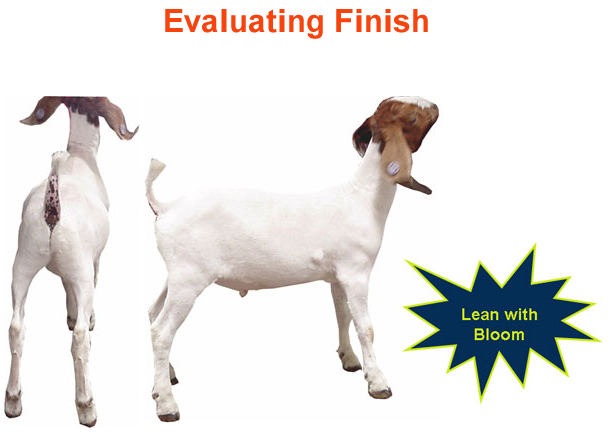 Evaluating Capacity or Volume
Body width.
• Open rib shape and good base width desired.
Body depth.
• Good depth desired.
Body length.
• Good length desired.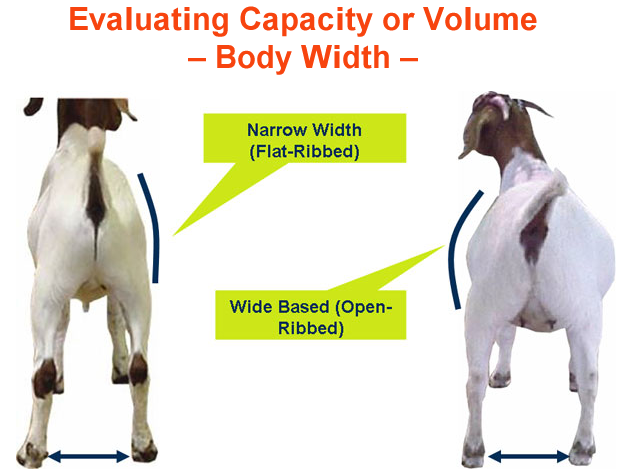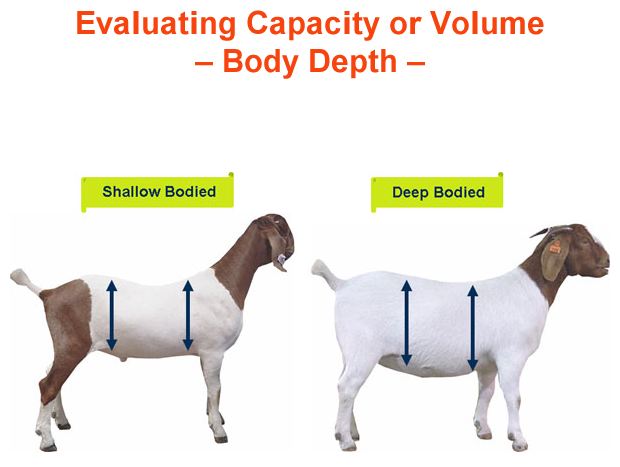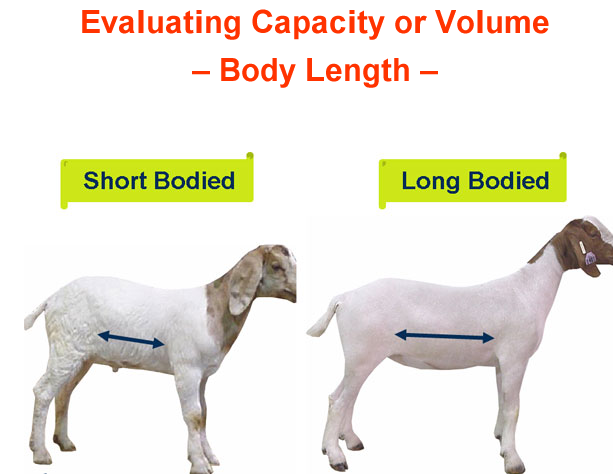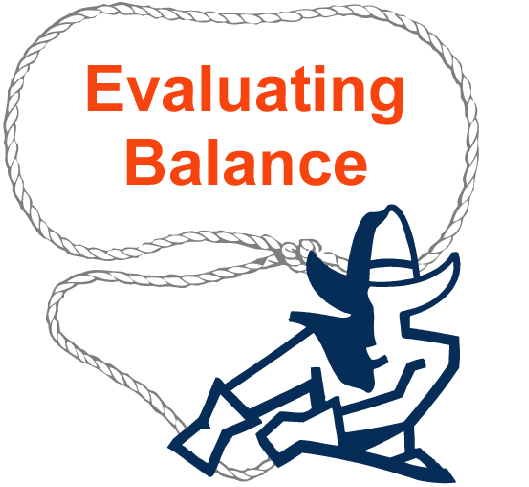 Evaluating Balance
Balance in meat goats refers to having the correct proportions of:
Body width
Body depth
Body length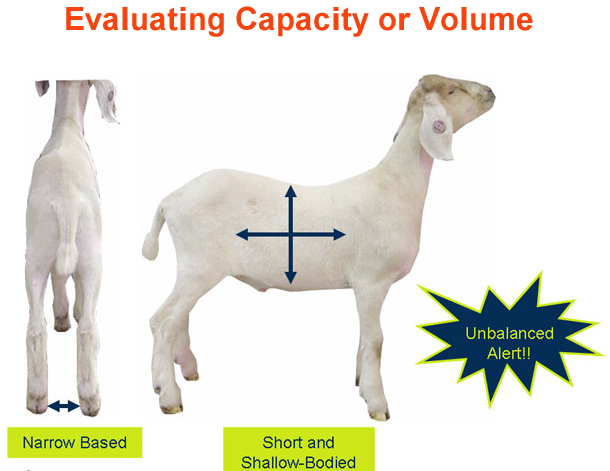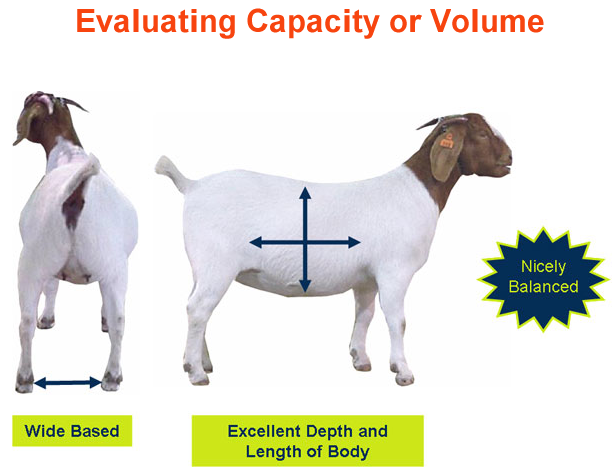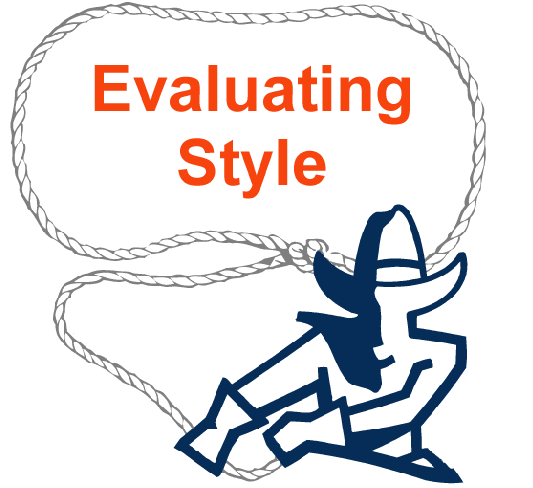 Evaluating Style
Meat goats with style will exhibit the following:
A long, level top line.
A long neck that sits high on the shoulder.
A clean breast.
A smooth, neat shoulder that blends smoothly from neck to forerib.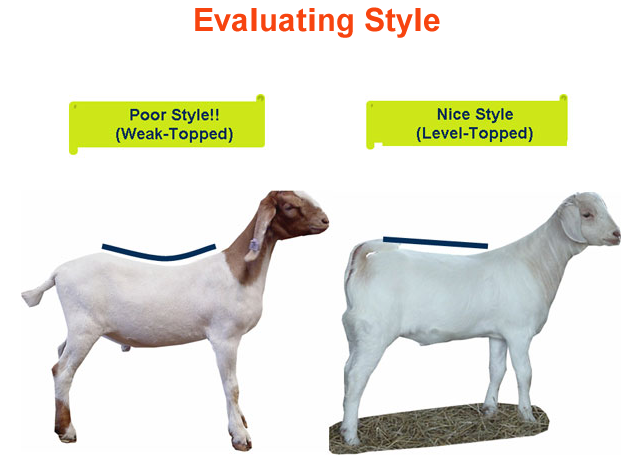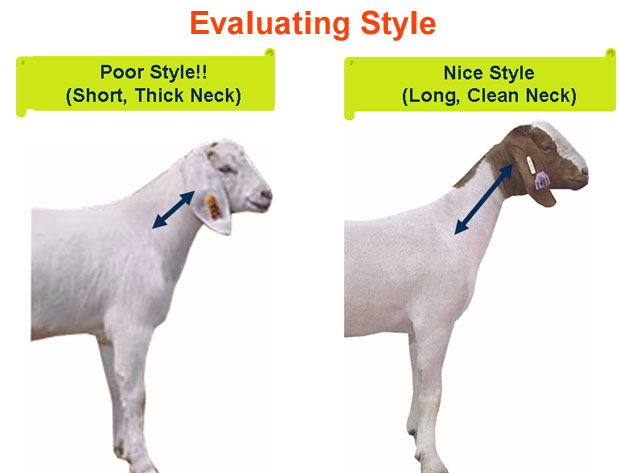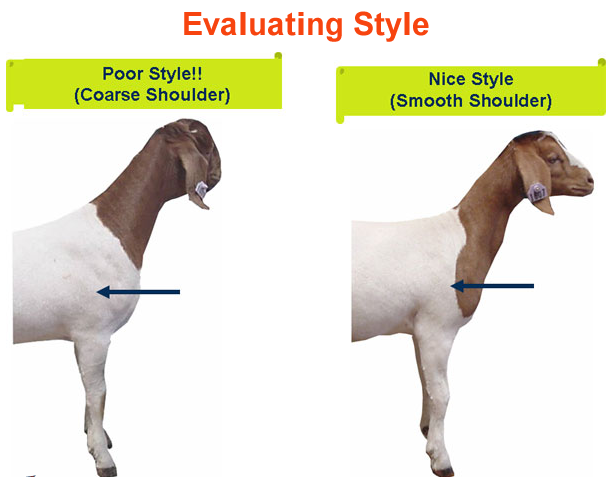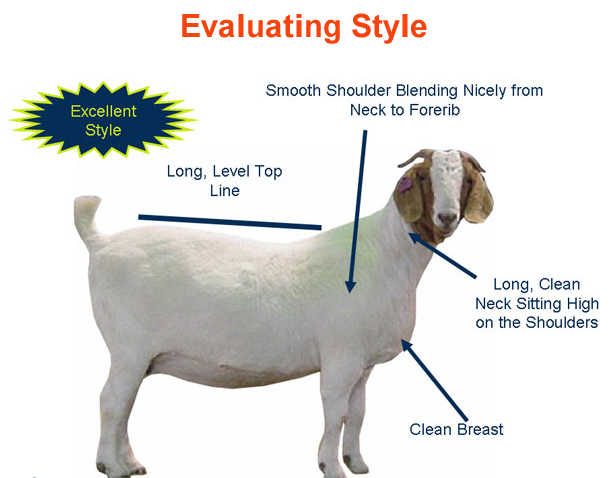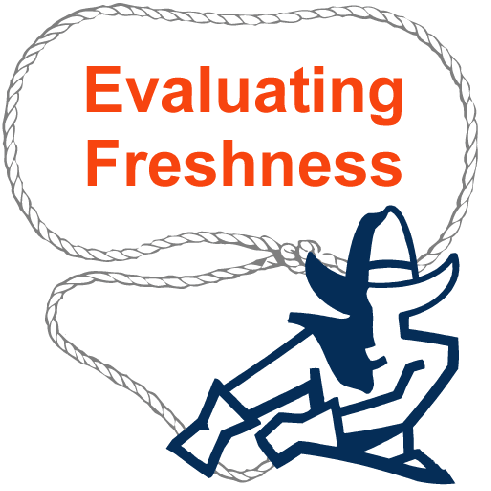 Evaluating Freshness
Freshness in meat goats refers to having:
An appearance of being healthy (not unthrifty)
A smooth, slick hair coat.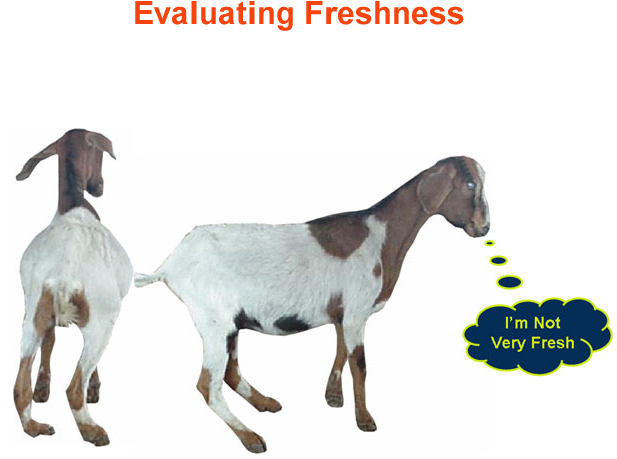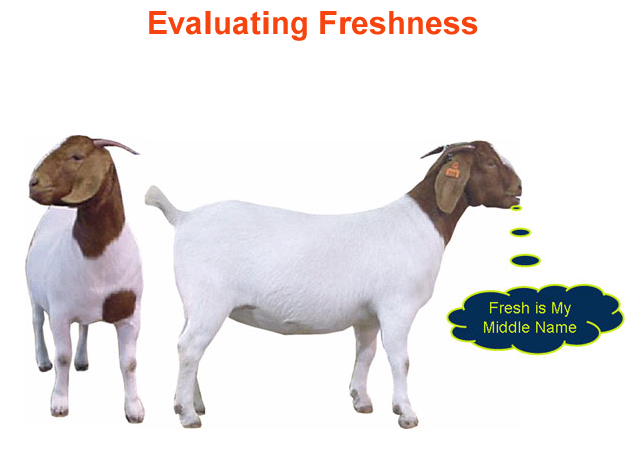 Final Tips for Judging Meat Goats
Remember the important traits.
Know what "correct" looks like.
Look at lots of meat goats.
Practice your judging skills